Listen to the music of the
Great Highland Bagpipes
Performing in The Villages, Florida
(travel area is Apopka, Astor, Belleview, Bradenton, Bushnell including Florida National Cemetery, Dunnellon, Eustis, Fruitland Park, Lady Lake, Leesburg, Mount Dora, Ocala, Orlando, Oxford, Summerfield, Taveres, Umatilla, Wildwood, and Winter Park)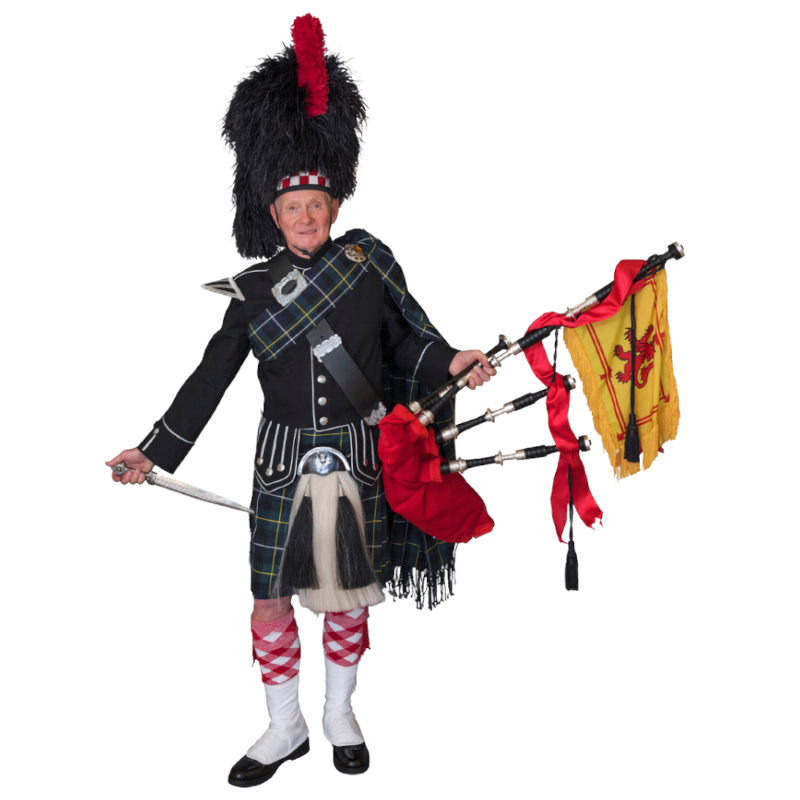 Listen to
an Impressive Bagpipe Musician
Paul McNeill, Church Piper℠, is dedicated to playing Christian hymns and popular songs on bagpipes.  I've been singing and playing music for over 60 years.
As soon as I start, you'll hear the majestic sound that only bagpipes can produce.  The sound is instantly recognizable.  Listen to the sound bites on this website.
Choose from 250 hymns and popular songs, all played from memory in the best piper tradition.  Start planning your event by downloading my playlist on this website to see suggested programs for 45 events.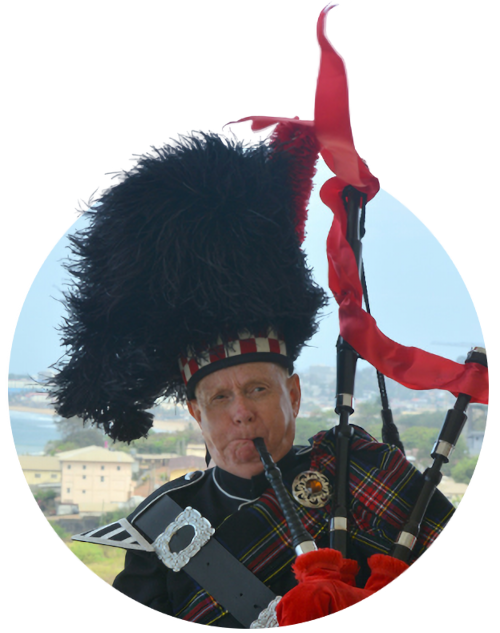 My bagpipes are made of genuine African blackwood for the best sound, trimmed in solid sterling silver.  When I play my instrument, you'll see ribbons flying from the drones
For solos, I tune for a bagpipe band (A4 note sounds 480 Hz) to fill the room with music
To harmonize with vocalists and other instruments, I tune to concert pitch (A4 note sounds 440 Hz) so the tone is warm and mellow, and music is sent wireless to your mixing console
I play for worship services and funerals, and for weddings and church social clubs too.  You can also hire me to play for golf tournaments, St. Patrick's Day events, and Burns Suppers.  I'll bring a Celtic snare drummer with me at no extra charge if you request if appropriate for the occasion.
Add memorable Great Highland Bagpipes to your wedding, whether inside a church, or outside among grass and trees.  Announce the dramatic arrival of the bride, and a joyous departure of the new couple.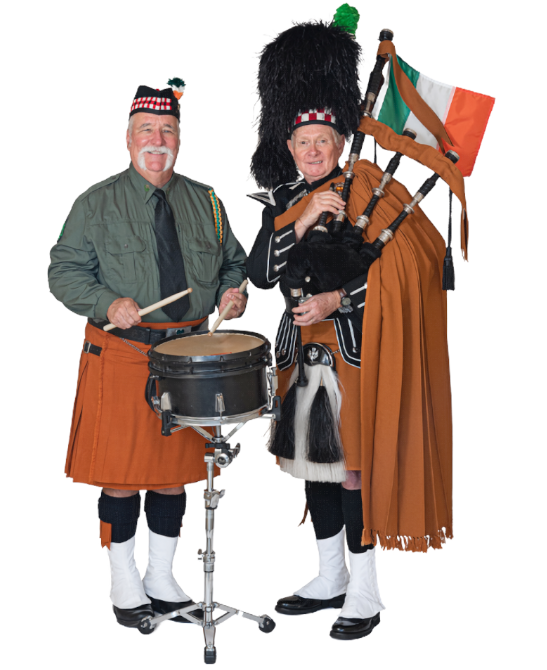 My rates depend on the amount of time required, starting at just $200.  Send me an e-mail with your event ideas, and I'll quickly send you a price.  Get in touch with me today.